Project Management Consulting & Training
At PMAlliance we partner with our clients to provide mission-critical project management training and
project management consulting services
. Through our Duration-Driven® methodology, the name PMAlliance has become synonymous with trust, reliability and success.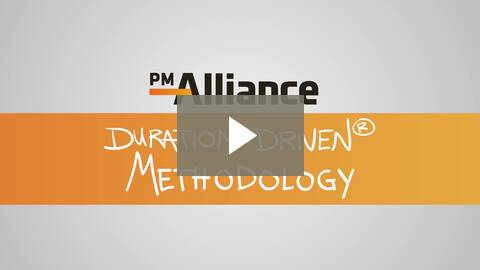 Project Management isn't just about timelines and deliverables, it's also about your firm's profits, reputation, stability and growth. In today's competitive business environment, companies must be able to deliver the benefits of successful projects in a more cost-effective manner.
Read More
From time to time companies embark on projects that are strategic in nature and simply "too important to fail". Strategic Projects also tend to be extraordinarily complex relative to other projects that companies undertake. They require an elevated level of project management expertise, advanced diagnostic tools and a higher degree of focus than what organizations can typically provide internally.
At PMAlliance we utilize our Duration-Driven® methodology to enable our clients to successfully complete their strategic projects on-time, within budget and to the intended level of quality. We provide a flexible combination of project management services including a PMI-certified project management training curriculum, best-in-class project management consulting services, end-to-end Project Team development and proprietary software add-in tools.
Does your project team need training?
Our training fills the project management knowledge gap between team members and provides a consistent approach for the entire team.
Learn More
As a facilitator, our PMAlliance consultant was meticulous and knew the questions to ask to get at the information needed to map out the project successfully.
Usually a project slips very fast and if you can't react quickly, your project can fail. PMAlliance's methodology helped raise red flags in our project that we could then respond to immediately.
It's knowing how to bring the right resources together, internally and externally that catapults your company into a higher level of success and we have found that to be the case with PMAlliance
Case Studies
View our latest case studies in Avionics, Energy, Financial Services, Food Manufacturing, and more
Learn More
Latest News & Events
News | May 13, 2020
5-13-2020 – Atlanta, GA – International project management consulting firm PMAlliance, known for helping Fortune 1000 companies improve the execution of their mission-critical initiatives, today … Read More
News | May 18, 2015
PMAlliance released today the results of the "2015 Project Management Insight" conducted by Amplitude Research.  The nationwide web-based survey, completed in September 2014, was developed to … Read More
From Our Blog
July 30, 2021
Change management is a key skill for project teams. No matter the type of initiative, there are always revisions to processes, workflows, or other parts of the organization's operations that need to … Read More
July 23, 2021
ERP implementations are complex projects with a lot of moving parts. But there are so many seemingly higher priority risks on the radar that project managers can sometimes lose sight of more common … Read More