EXPERIENCE
Product Development
Design and other early-stage activities must be carefully orchestrated while maintaining visibility on future impacts and resource needs.
LEARN MORE
EXPERIENCE
Mergers & Acquisitions
Among the riskiest and most strategically important initiatives a company can undertake, and their outcomes can make or break the business.
LEARN MORE
EXPERIENCE
Cross Functional
Ensuring team members are able to move outside the silos of their department or discipline is the key to achieving success.
LEARN MORE
EXPERIENCE
Energy
High-profile hurdles and expensive risks of failure make these projects critical to manage properly from the very beginning.
LEARN MORE
EXPERIENCE
Aerospace
Presents complexities at nearly every stage, from allocating resources to controlling schedule variances, or clearing regulatory & safety hurdles.
LEARN MORE
EXPERIENCE
Power Plants
Power Plants must be able to keep these vital infrastructure assets current, efficient, and economically positive.
LEARN MORE
EXPERIENCE
IT Projects
Organizations must be able to successfully execute challenging and highly visible technology projects to maximize revenue.
LEARN MORE
EXPERIENCE
ERP/SAP Implementation
An ERP implementation can be among the most disruptive and strategically important initiative an organization can undertake.
LEARN MORE
EXPERIENCE
Portfolio Management
Successful portfolio management calls for exceptional data management skills and diligent oversight across multiple efforts.
LEARN MORE
EXPERIENCE
Manufacturing
Demanding, time sensitive, and finely tuned, manufacturing projects require close attention and experienced oversight.
LEARN MORE
Project Management Consulting & Training
At PMAlliance we partner with our clients to provide mission-critical project management training and
project management consulting services
. Through our Duration-Driven® methodology, the name PMAlliance has become synonymous with trust, reliability and success.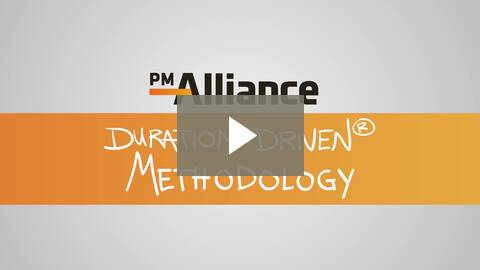 Project Management isn't just about timelines and deliverables, it's also about your firm's profits, reputation, stability and growth. In today's competitive business environment, companies must be able to deliver the benefits of successful projects in a more cost-effective manner.
Read More
From time to time companies embark on projects that are strategic in nature and simply "too important to fail". Strategic Projects also tend to be extraordinarily complex relative to other projects that companies undertake. They require an elevated level of project management expertise, advanced diagnostic tools and a higher degree of focus than what organizations can typically provide internally.
At PMAlliance we utilize our Duration-Driven® methodology to enable our clients to successfully complete their strategic projects on-time, within budget and to the intended level of quality. We provide a flexible combination of project management services including a PMI-certified project management training curriculum, best-in-class project management consulting services, end-to-end Project Team development and proprietary software add-in tools.
Does your project team need training?
Our training fills the project management knowledge gap between team members and provides a consistent approach for the entire team.
Learn More
As a facilitator, our PMAlliance consultant was meticulous and knew the questions to ask to get at the information needed to map out the project successfully.
Usually a project slips very fast and if you can't react quickly, your project can fail. PMAlliance's methodology helped raise red flags in our project that we could then respond to immediately.
It's knowing how to bring the right resources together, internally and externally that catapults your company into a higher level of success and we have found that to be the case with PMAlliance
Case Studies
View our latest case studies in Avionics, Energy, Financial Services, Food Manufacturing, and more
Learn More
On the Blog
May 13, 2022
4 Ways Task Duration Estimates Prepare Your Project for Success
2 hours ago
April 29, 2022
Define Your ERP Project with These 3 Tips
2 hours ago
April 22, 2022
ERP Project Management: Prevent the Task Tsunami
7 hours ago
April 15, 2022
ERP Project Management: Doing Discovery Right
13 hours ago
April 8, 2022
Tips to Streamline Your ERP Project Cutover
17 hours ago
March 25, 2022
How to Gain Consensus on Your Project's Business Objectives
1 day ago
March 21, 2022
4 Reasons Your Company Thinks Your Project will Fail
2 hours ago
March 11, 2022
Improve Your Project Warning System
2 hours ago
February 11, 2022
Got Scope Creep? Use It to Improve Your Project Results
7 hours ago
February 8, 2022
Solve Your Project Problems in Less Time
13 hours ago
January 28, 2022
Project Management: Dealing with Scarcity
17 hours ago
January 21, 2022
3 Times Your Project Productivity Will Suffer (And What to Do About it)
1 day ago
January 7, 2022
Project Management Areas You Need to Rethink
2 hours ago
December 31, 2021
What Are Data Gaps Doing to Your Project ROI?
2 hours ago
December 17, 2021
Why You Should Rework Your Project Plans
7 hours ago
December 10, 2021
5 Ways Executives Can Boost Project ROI
13 hours ago
November 19, 2021
Get More Value Out of Your Project Technology
17 hours ago
November 12, 2021
Improve Your Project Scope Definitions
1 day ago
November 5, 2021
Are These Factors Hurting Your Project ROI?
2 hours ago
October 29, 2021
Is Your Project Team Ready to Handle a Turnover?
2 hours ago
October 18, 2021
What Can Your Project Budget Teach You
7 hours ago
October 8, 2021
6 Reasons You Aren't Solving Scope Creep
13 hours ago
October 1, 2021
Is Your Project Approval Process Outdated?
17 hours ago
September 17, 2021
Strategies to Fix Poor Project Quality
1 day ago
September 10, 2021
The Soft Skills Project Teams Need More Than Ever
2 hours ago
September 7, 2021
Why Data Silos Are the Enemy of ERP Project Success
2 hours ago
August 27, 2021
Reasons Your Project Scope Creep Might Be Your Fault
7 hours ago
August 13, 2021
Simple Steps to Power Up Your Project Communications
13 hours ago
August 6, 2021
Fix These Common ERP Project Budget Problems
17 hours ago
July 30, 2021
Change Management Considerations for ERP Projects
1 day ago